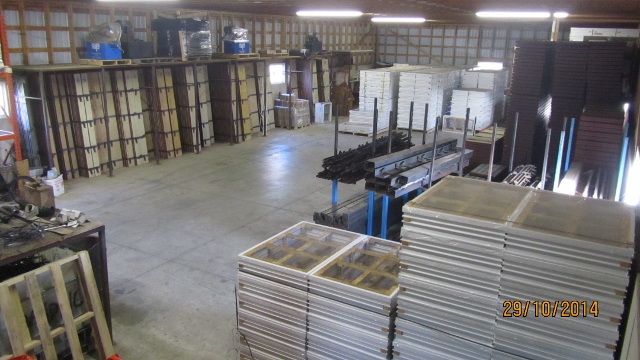 We have been in the concrete business for over 25 years and have one of the largest 1 1/8" inventories in Ontario. We stock 8' 4 bar, 8' 6 bar and 9' 4" 7 bar forms, filler and corners and all of the necessary tools and accessories.  We also stock a wide variety of nails, anchor bolts, form release agent, weeping tile, pour in place windows, plastic cement and loop ties.  If you do not see what you are looking for please do not hesitate to call us.
We are located just outside of Fonthill Ontario which is approximately 5 minutes from St. Catharines and 15 minutes from the U.S. border. We currently service the GTA, Southwestern and Southern Ontario. We are always expanding our service area.
For more information please feel free to contact us.